Bradley was lucky enough to spend 3 days at the Panama Stand during the Taiwan Wine, Coffee and Tea Trade Show, while 'delivering' an IKAWA Pro Sample Roaster to Keith Pech, the Manager of Damarli Estate, a speciality coffee producer from Panama. 
As more and more coffee professionals  around the world use the 
IKAWA Pro Sample Roaster 
we find it fascinating to learn the different applications for it, and Keith has been kind enough to share his insights on the IKAWA, knowledge of the Panama speciality coffee sector and his focus advancing the Estate since becoming Manager in 2014.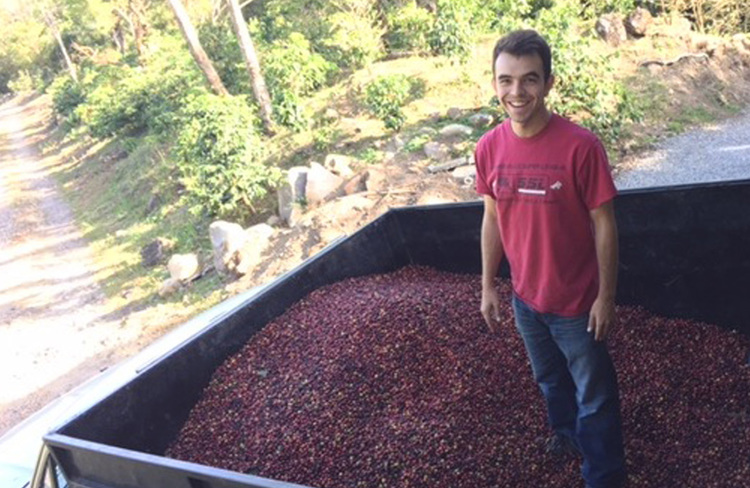 "The Darmarli Estate is farm up in the mountains between the two small towns Palmira Arriba and Volcancito in the Boquete District of Panama and has been a run by my family for over 20 years. 
I became the Manager in 2014. I had been to the farm on and off ever since I was a child, so the farm was not completely new to me. During the first months I had a lot of new experiences from setting up a payroll, construction of new rooms, and managing the farms harvest. 
After going through the harvest, I realized that the coffee we had were many specialty varieties: Bourbon, Catuai, Typica, Gesha, Pacacamara and Caturra.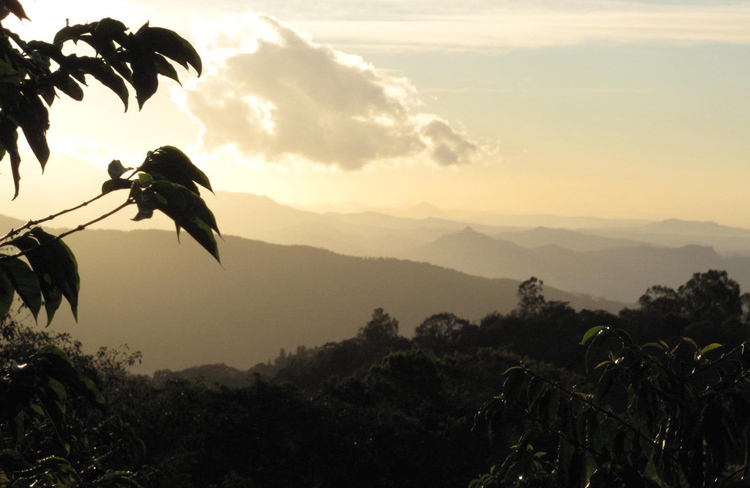 In April 2015, I took my first trip to the SCAA Event in Seattle. I went as a volunteer, met a lot of people and learned many new things. This is also where I met IKAWA for the first time. Leaving Seattle I had gained a lot of new experiences and also came back with a contract for the sale of almost all of our coffees! 
In November 2015, we got the opportunity to exhibit at the Taiwan Wine, Coffee and Tea expo through the Taiwanese trade program CATO which was also a fascinating event and I was fortunate to sell the rest of my coffee with a Taiwanese importer.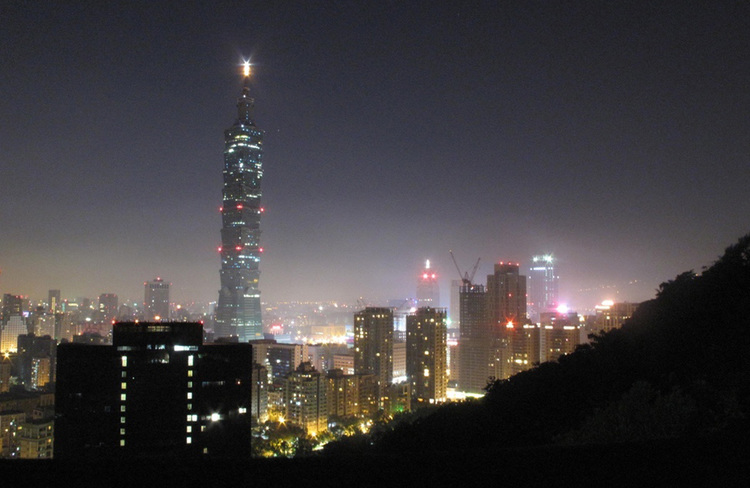 We are currently finishing up our harvest and cupping the different lots to make sure we meet the supply commitments. I hope to continue to expand the business and focus more on grower and supplying speciality coffee.
I have had my IKAWA Roaster since November 2015. It is a great machine and I have been using it for checking my coffees as they come off the farm. 
I think it is a great showpiece  at Trade Shows, and also does a good job roasting samples once you have developed the right profiles.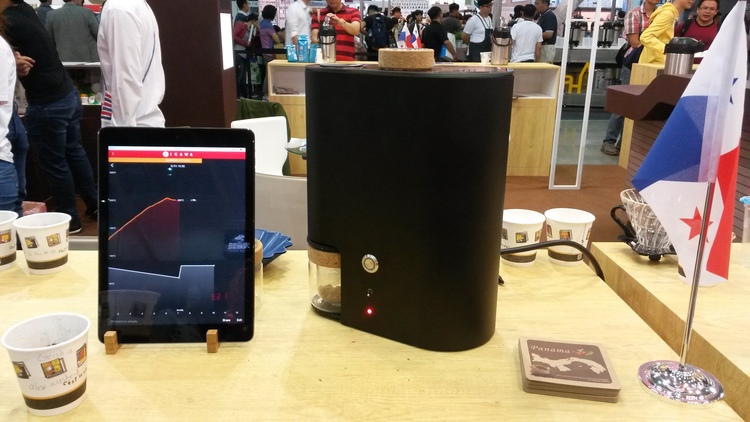 Before the Taiwanese show I ordered an IKAWA Pro Sample Roaster. I realized it would be excellent to demonstrate roasting my coffee on the Panama stand at the event, and the team at IKAWA might find it beneficial too – so I invited them to join me at the Panama stand and deliver the roaster. 
"Using the IKAWA roaster at the show was good fun. It brought many different types of coffee varieties, mostly Gesha, from the farm and Bradley ran the roasting. 
I felt that people were really drawn in by the roaster – and when we told them we were roasting Gesha coffee, they were really intrigued. We kept roasting throughout the whole show, tweaking the roast profiles to really develop the Gesha coffee to its best. We brewed the Gesha coffee as pour-overs for people to taste and we even sold some of the roasted Gesha from the IKAWA to very enthusiastic visitors!"
I felt that the Taiwanese show was a great success; I met a lot of great coffee people, found a fantastic enthusiasm for my Gesha coffee, found it beneficial to be roasting with the IKAWA on our stand, and got to take my roaster back to the farm.  
In general Damarli Estate coffees have a very nice floral notes, citrus, raspberry, chocolate, vanilla, and a creamy body. Sometimes I can find hazelnuts, brown sugar and roasted almond.
When you start working down with each individual variety, each one has a different taste and exhibits different characteristics.
I am still working on developing different roast profiles for the different coffees we have, to consistently bring out these characteristics. 
"I would recommend the IKAWA Pro Sample Roaster to other coffee growers and producers, people that are working on the go and need to be checking coffees as they come in.
Compared to a traditional test roaster, it is much faster - I don't have to wait that long for the IKAWA to warm up or cool down to drop in the coffee, and I know I'm getting a consistent roast each time. It also gives me flexibility so have to be at the lab to taste coffees, I just put it in my suitcase and can roast anywhere."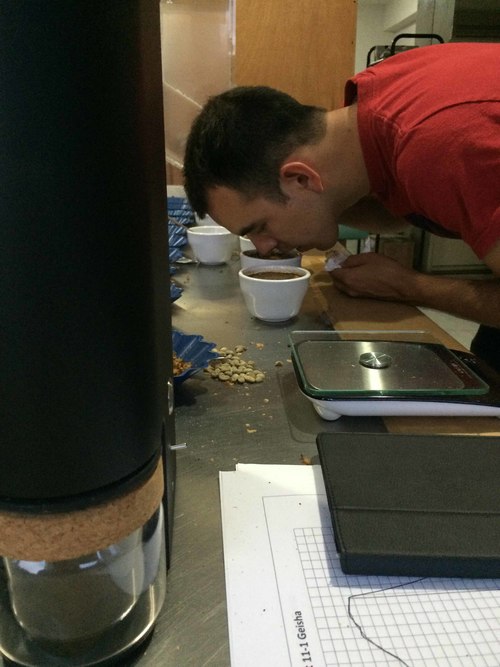 Keith roasting and cupping samples of Gesha Coffee at Damarli Estate, Panama
​
Below is a roast profile that Keith uses for the Bourbon coffee grown at Damarli Estate. We've taken a screengrab from the new Pro App, using degrees Fahrenheit rather than Centrigrade! 
​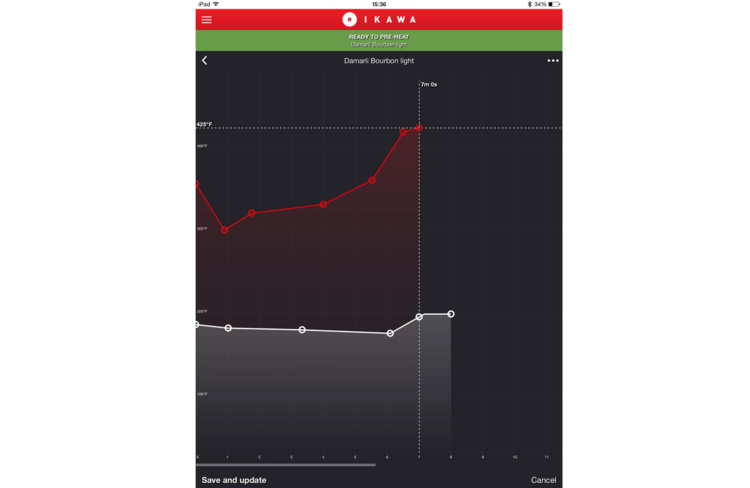 In recent years Panama has been getting a lot of attention for the famous Gesha or Geisha variety and for good reasons. It has set the world record for specialty coffee prices multiple times (we are talking like $300+ per US pound) and if roasted correctly it is nothing like traditional coffee. A lot of people say it tastes like tea, but I think that is underselling it. 
Yes it doesn't taste like your traditional coffees, but it is so much more complex than tea. It can have a variety of notes in one single cup: dark chocolate, vanilla, jasmine, apricot, blueberries, lemongrass and more. It really shocks you, because you don't know how to describe it and the best thing people can usually come up with is tea…probably because usually you have tea drinkers and coffee drinkers as separate groups, but the Gesha coffee is both but neither.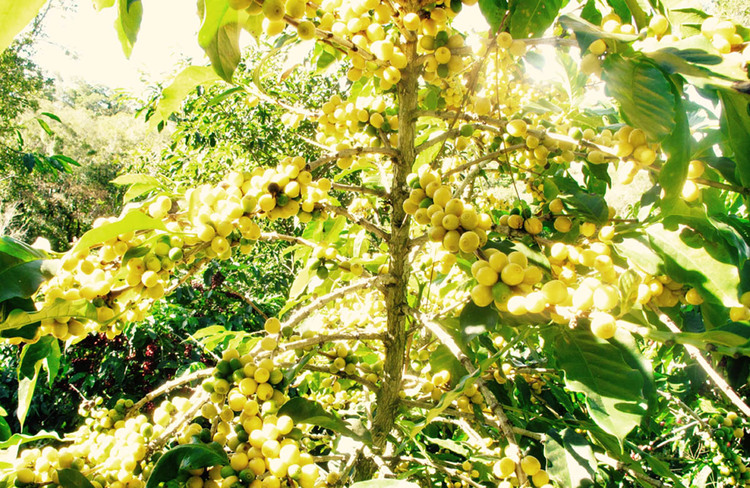 However, I would add that Panama is still produces many other high quality coffees. Many people now know Panama for the Gesha, but they should also try many of our SHBs, Single Estates and other varieties. From my experiences, when I have cupped a table of coffees with many different countries, the Panama Boquete coffees really stand out from the rest. They are simply more complex with ripe fruit and brown sugar - really excellent coffees. 
The one big factor in the decrease of Panama coffee exports is the prices in the market. Many people are still attached to the old system of the C-Market, but small countries like Panama that specialize in excellent coffees don't sell anywhere near those prices. So one thing I would advise for future buyers, is not to be surprised when Panama coffees are selling much higher than other Latin American countries. Instead I would respect the price, because you are paying for better quality, supporting the hand labor market, and the assurance that we know what are doing down here. 
Many producers and processors have been specializing in day-lots, different processes and micro-lots to have a variety of different tasting coffees for their customers. Most of these coffees are cupping 87 points and higher. I believe that is the future of Panamanian coffee. 

Keith is looking to develop even better channels for roasters to get high quality lots from Panama next season, and if you're planning a trip to Boquete area of Pamama he may be able to help you plan it. 
You can find out more on the Damarli Estate website or reach Keith on this email address KeithPech@Gmail.com
If you are a representing a coffee producing country at a forthcoming trade show and are interested in using an IKAWA roaster on your stand, please get in touch with Bradley on Bradley@ikawacoffee.com